British Christmas Market 2021 Pulling Through Spreading Christmas Magic!
On December 11th, the British Christmas Market was officially started with vendors of all types preparing a wide array of traditional Christmas foods and items for the 4,000+ guests. The market was held at the British Ambassador's Residence in Beijing and organised by the British Chamber of Commerce in China, who worked tirelessly to make a Christmas market a bazaar like no other. LehmanBrown was honoured to sponsor such a fantastic community event as the market supported the British community and friends and raised support for the incredible work of MCF.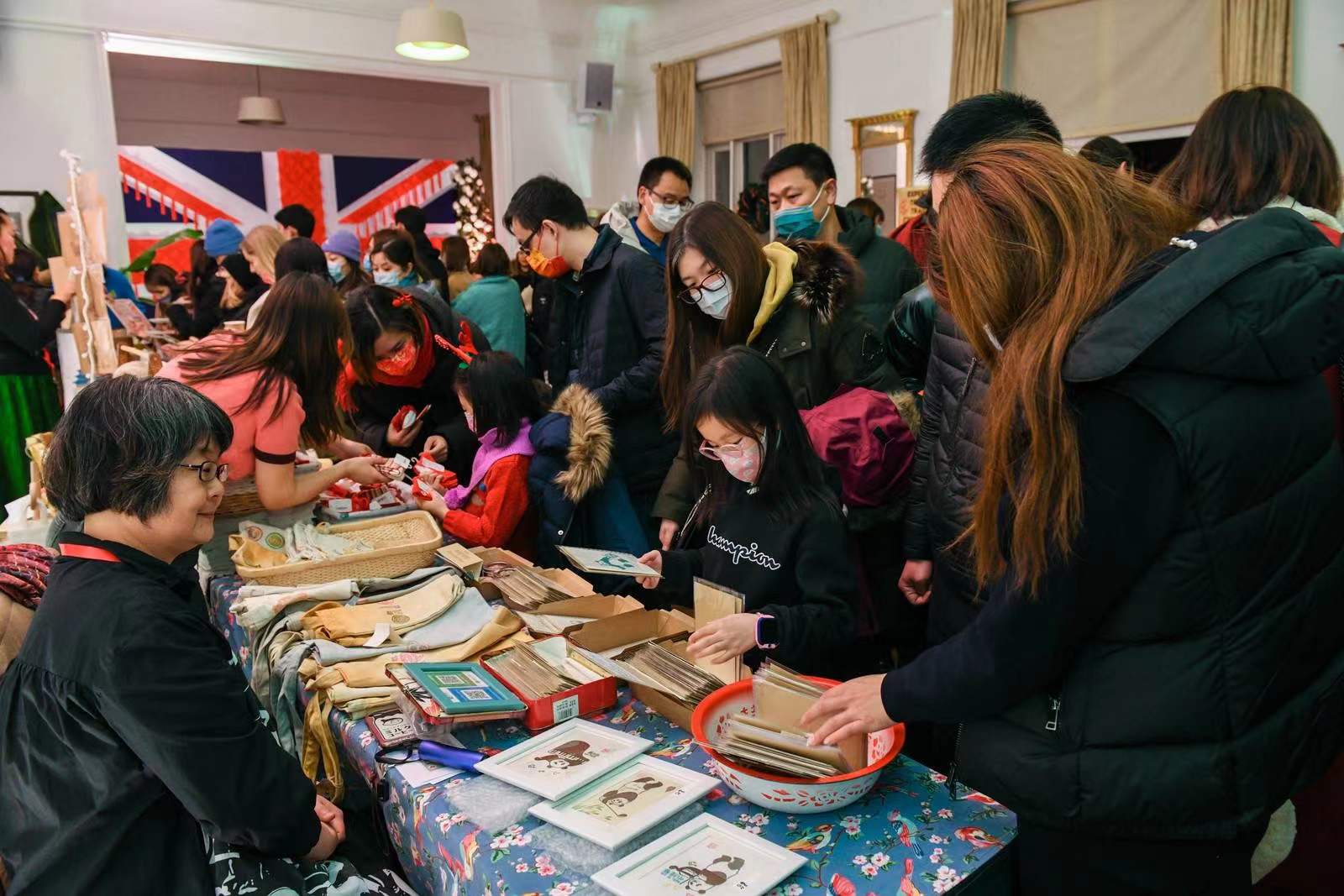 The market was divided up into two parts. Inside the Residence, market-goers could find Santa's grotto and a children's play area where they could choose from an incredible choice of fun activities. Meanwhile, outside in the Residence's garden stood the massive Christmas tree beautifully decorated with tables and heating lamps available for everyone to stop by and rest to choose from a selection of hot food and drinks or admire their Christmas purchases.
As the attendees would do their rounds and browse the wares of the booths, they would briefly be interrupted by the wonderful voices of the MCF Choir, who sang a variety of popular Christmas carols. And then there was the eagerly anticipated Christmas raffle with lots of prizes for the lucky guests.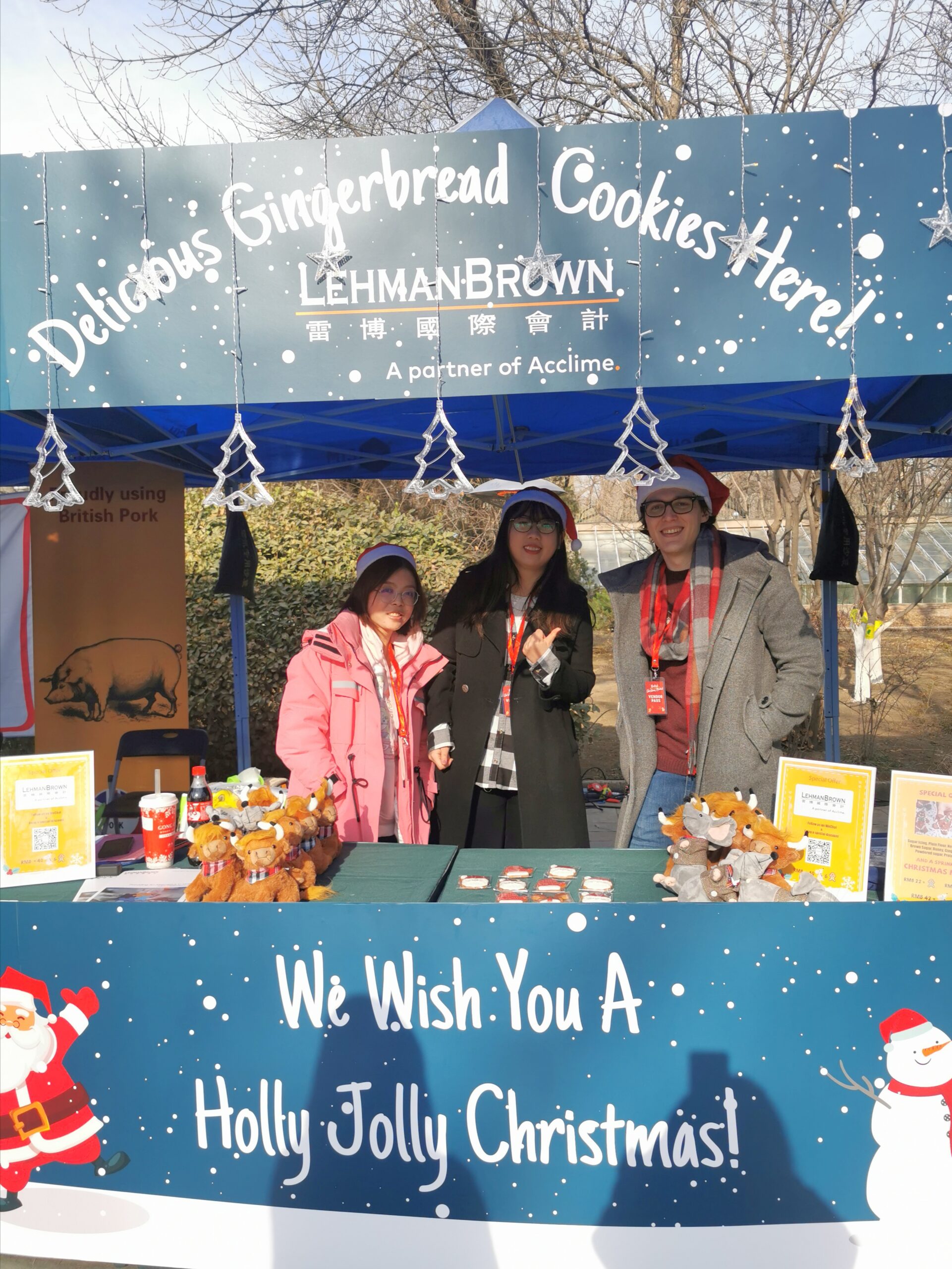 LehmanBrown had a booth to support MCF and sold gingerbread cookies and the beloved fluffy mascots of the year of the OX. The team at the booth did an incredible job as the cookies sold out by mid-day and mascots by the end of the day. There were some concerned expats about their tax benefits expiring, but the team comforted them with useful advice to keep their spirits merry.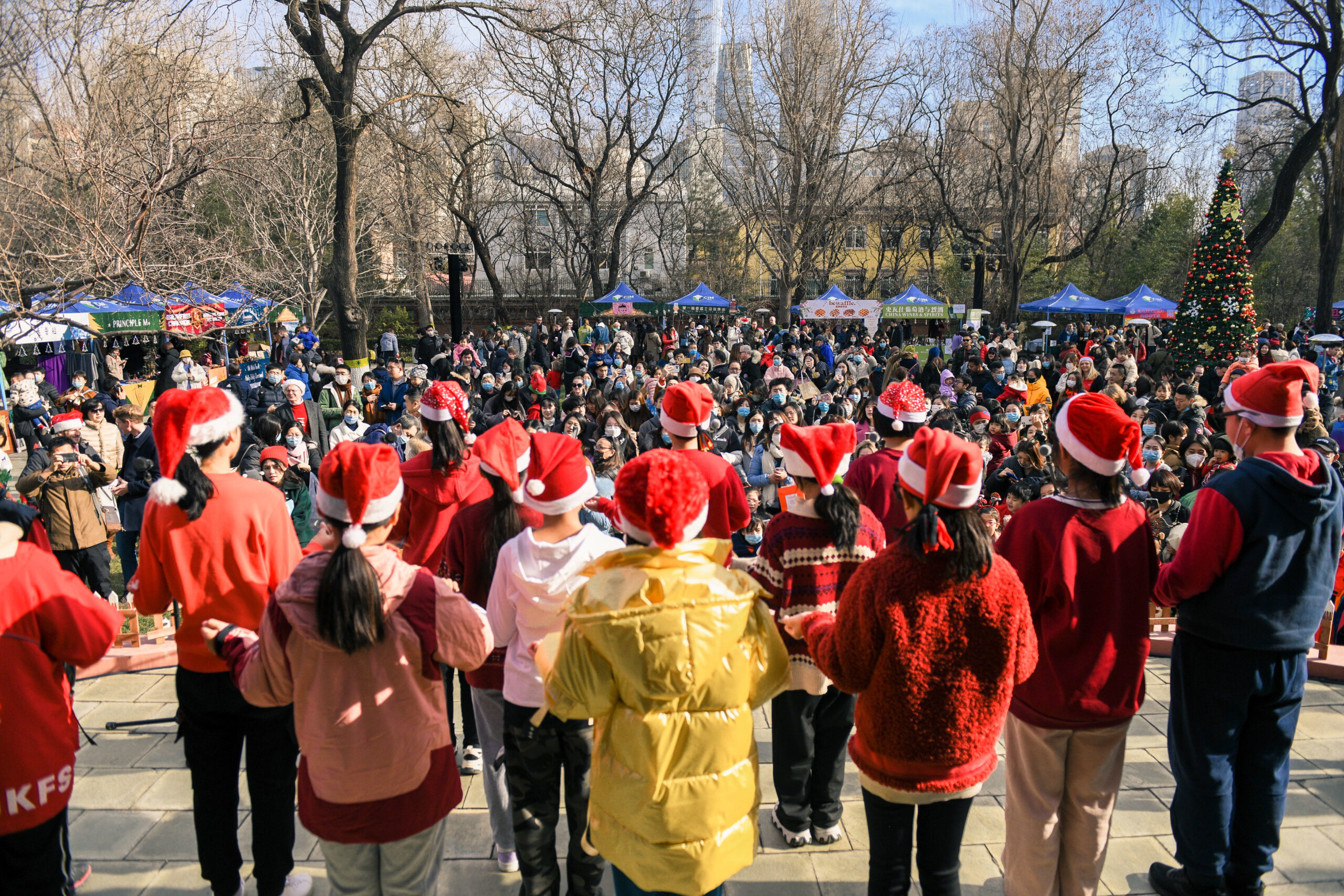 The British Christmas Market was an incredible event, and it is a tribute to the Chamber and the organisers that it took place given many concerns on Covid. LehmanBrown was very happy to support the event and to provide support to the Chamber, the British and wider community and MCF.