Service Regions
LehmanBrown has mature business networks and is able to provide clients with top-quality services in multiple regions in China. Beside our physical offices in Beijing, Shanghai, Shenzhen, Guangzhou, Tianjin, Hong Kong and Macau, LehmanBrown also provides services in other regions focusing on each client's distinct needs.
The diagram below contains a comprehensive evaluation of many leading cities in China in terms of Intellectual capital and innovation, technical maturity, major regional cities, health, safety and public security, transportation and urban planning, sustainable development and natural environment, culture and quality of life, economic clout, cost and ease of doing business.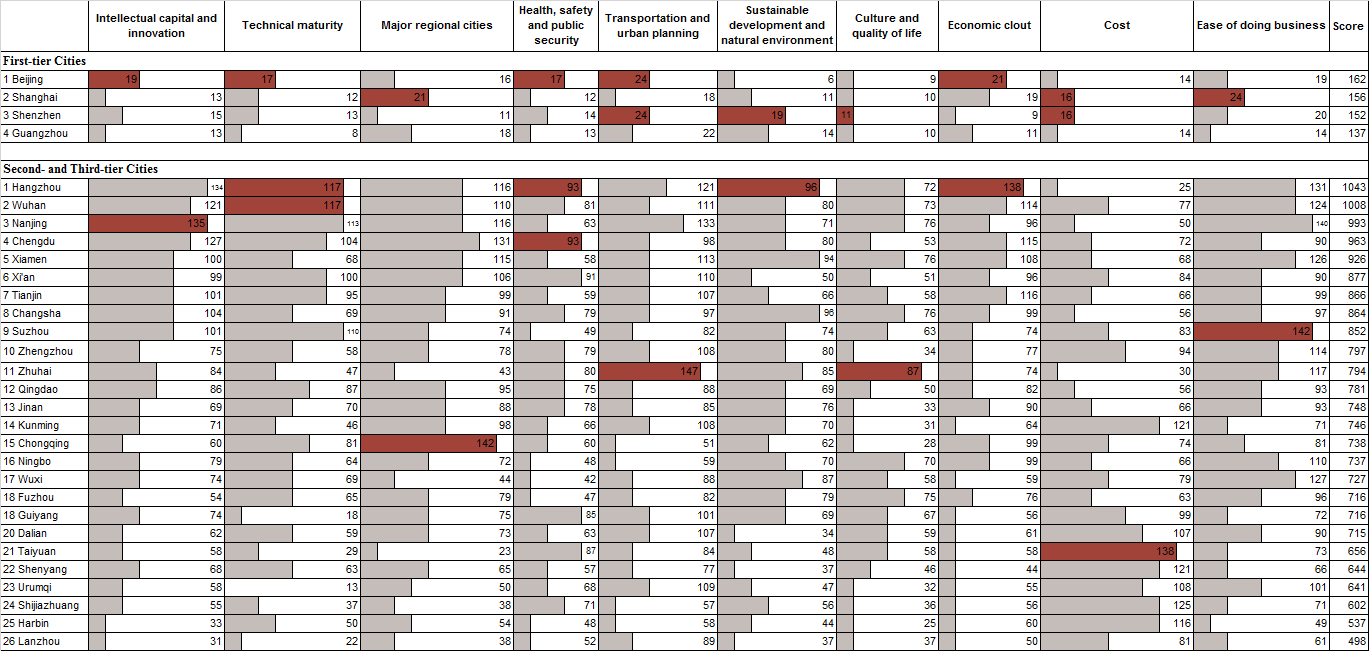 Source: PWC newsletter: Chinese Cities of Opportunity 2018
LehmanBrown is able to provide services in the abovementioned regions, as well as popular new business areas such as:
Guangdong-Hong Kong-Macau Greater Bay Area
Xiong'an New Area
Yangtze River Delta,
Beijing-Tianjin-Hebei Region
Western Taiwan Straits Economic Zone
Shandong Peninsula
Changsha-Zhuzhou-Xiangtan Region
The Guanzhong Plain Urban Cluster
Chengdu-Chongqing Economic Zone
The Central-Southern of Liaoning
Harbin-Changchun Urban Cluster
Etc.
If you want to enquire about LehmanBrown's services, please contact us online, through +86 10 8532 1720, or enquiries@lehmanbrown.com