Webinar: Engaging with China's Middle Income Consumers–Opportunities in the Retail Sector
Engaging with China's Middle Income Consumers: Opportunities in the Retail Sector
Recent outcomes from the 13th Five Year Plan clearly illustrated that China's Middle Class will be instrumental in driving economic growth forward over the duration of the 13th Five Year Plan and beyond. This will have a strong impact particularly in the retail sector as China's consumers become more affluent thus developing both the bricks & mortar and e-commerce markets in the retail sector. As China becomes more developed, many companies are now targeting the spending habits of China's increasingly sophisticated and wealthy middle class.
In 2016, there are currently 799 million people living in China's cities and that number is increasing continuously. Increases in disposable income coupled with better living conditions as well as access vastly improved healthcare and medical facilities, combine to make the Chinese Middle Class is massive economical force opening up tangible opportunities for retailers.
With the changing lifestyles and consumer habits of China's 'Middle Income Consumers' moving from brand to quality led, a different approach is needed. China's middle income consumers demographic have seen their disposable income rise to around 60,000 RMB to 230,000 RMB per year in 2016, making this segment an important consideration. In addition, the much-discussed '80后' (post-1980s) demographic in China consists of the 240 million people born between 1980 and 1990. With unprecedented access to technology, consumer goods and social media, understanding what drives their buying decisions is also of great importance to retailers.                                       
Since Jack Ma and Alibaba linked up the seemingly impossible service triangle of e-commerce, logistics and financial services, China has become the most dynamic and innovative consumer market globally. It has been predicted that China's e-commerce market will reach GBP 3 Trillion by 2020. This is larger than the US, UK, Japan, Germany and France combined. This is not restricted to 1st tier cities. Tier 2 cities according to a Jan 2016 survey by The Economist Corporate Network and Admaster have overtaken Tier 1 cities in terms of purchases made on mobile devices.
However with the plethora of opportunities also come a number of challenges and caveats for retailers to navigate in the market including; the general business environment from unclear laws and regulations, compliance and obtaining relevant certifications to trade, termination of staff and rising labour costs.
This webinar, hosted by AmCham Shanghai and LehmanBrown International Accountants will examine the opportunities for foreign invested enterprises in the retail sector, highlighting the new generation Chinese consumer and the vital role that they have to play in the next stage of China' s development.
Presenter:
Mr. Russell Brown OBE
Managing Partner – LehmanBrown International Accountants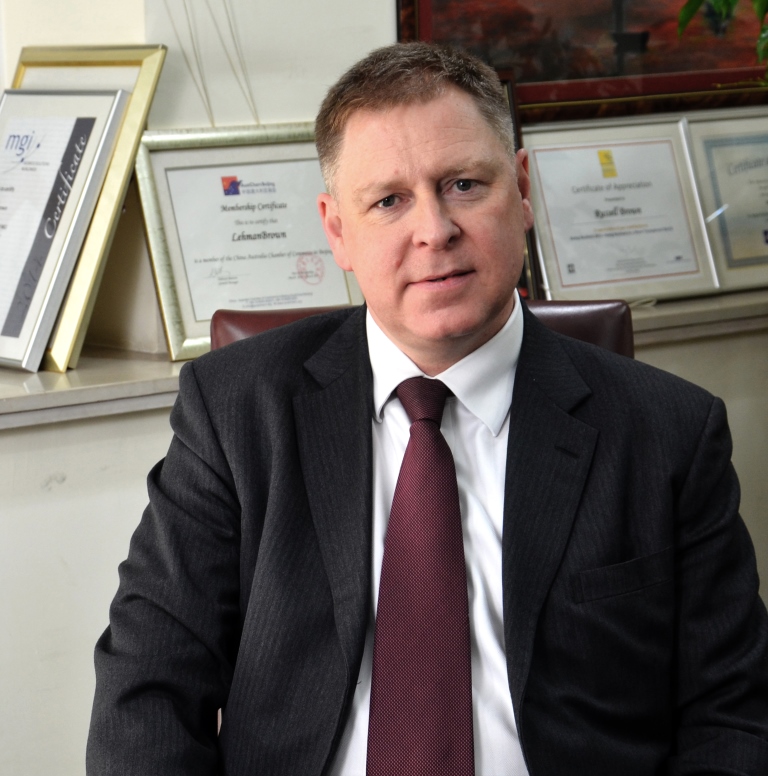 Mr. Russell Brown is Founder and Managing Partner of LehmanBrown International Accountants, a China-focused accounting, taxation and business advisory firm with operations in Beijing, Hong Kong and five other offices across China employing around 200 professionals.
Russell has over 28 years working experience including 20 years living in China and involved establishing and developing businesses in China. Prior to founding LehmanBrown Russell was Global CFO of one of the world's largest public relations and communications consulting companies and prior to this their Asia Pacific Regional CFO.
He currently acts as advisor to international companies entering the China market and to Chinese companies venturing abroad, and is a founding director and Chair of the Asia Transformation and Turnaround Association. He is also a frequent speaker at conferences and seminars on taxation, accounting and doing business in and with China.
Russell gained a BA (Hons) in Business Studies from Bournemouth University, is a Fellow of the Chartered Institute of Management Accountants (CIMA) in the UK and an Associate of the Institute of Chartered Accountants of England and Wales. He is also an Associate Global Management Accountant.
He is currently Treasurer of the Australian Chamber of Commerce in China. He was Chair of the British Chamber of Commerce in China and also Vice Chair of the China-Britain Business Council (CBBC), until completing the maximum term allowable, and prior to this has acted as Vice Chair and Treasurer. He is also an Honorary Member of The 48 Group Club.
Russell is actively involved in many charitable events and is Chair of Beijing's annual British Charity Ball and St George's Day Charity Dinner. He is also President Elect of the Rotary Club, Beijing. Russell was awarded an OBE (Officer of the Order of the British Empire) for services to British Business and the British Community in China in Queen's Birthday Honours in June 2015.
If you would like to learn more details about this Webinar or register, please click the link https://attendee.gotowebinar.com/register/6087443205947908867