Understanding UK Tax: A Guide for both UK Expatriates & Chinese Nationals
Event type: Event Organised by BritCham & LehmanBrown International Accountants
Date: Monday, 17th October, 2016
Time: 6:00pm – 9:30pm
Open for: All welcome
Cost: FREE
Contacts: steven.Lynch@cbbc.org.cn; velawang@lehmanbrown.com
Venue: The Beijing Capital Club
Organiser: LehmanBrown & BritCham / CBBC
Address:
50F Capital Mansion, Capital Club, Beijing
6 Xin Yuan Nan Road, Chao Yang District
Understanding your tax obligation in the UK as an expatriate living abroad is not always as straightforward as one might assume. LehmanBrown International Accountants in association with the British Chamber of Commerce in China and China-Britain Business Council (CBBC) would like to invite you to attend a free seminar at the exclusive Beijing Capital Club to demystify and address the key tax issues affecting both UK nationals living in China and Chinese nationals with investments in the UK.
For the expatriate living in the People's Republic of China, we will explain the current tax climate here in the PRC as well as addressing the UK tax system and its impact on British non domiciles. Within these areas, we will present best practice points for Individual Income Tax (IIT) planning to understand the present and planning for the future.
For Chinese nationals seeking to invest into the UK and understand the UK tax system we'll provide a background to the UK economy covering how UK entities work and the types of tax structures available. Furthermore, we differentiate the impact of UK Business tax, Personal tax, VAT and Duty – Employment taxes and inheritance tax on your tax burden. Finally, buying residential property and investing in UK property will also be covered.
Our Speakers
Mr. Russell Brown OBE
Managing Partner – LehmanBrown International Accountants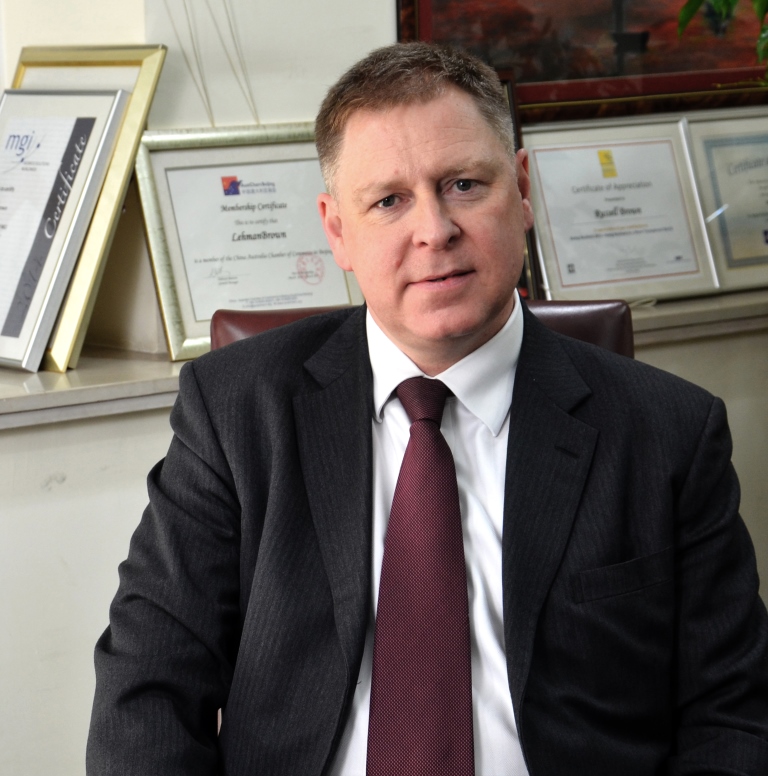 Mr. Russell Brown OBE is Founder and Managing Partner of LehmanBrown International Accountants, a China-focused accounting, taxation and business advisory firm with operations in Beijing, Hong Kong and five other offices across China employing around 200 professionals.
Russell has over 28 years working experience including 20 years living in China and involved establishing and developing businesses in China. Prior to founding LehmanBrown Russell was Global CFO of one of the world's largest public relations and communications consulting companies and prior to this their Asia Pacific Regional CFO.
He currently acts as advisor to international companies entering the China market and to Chinese companies venturing abroad, and is a founding director and Chair of the Asia Transformation and Turnaround Association. He is also a frequent speaker at conferences and seminars on taxation, accounting and doing business in and with China.
Russell gained a BA (Hons) in Business Studies from Bournemouth University, is a Fellow of the Chartered Institute of Management Accountants (CIMA) in the UK and an Associate of the Institute of Chartered Accountants of England and Wales. He is also an Associate Global Management Accountant.
He is currently Treasurer of the Australian Chamber of Commerce in China. He was Chair of the British Chamber of Commerce in China and also Vice Chair of the China-Britain Business Council (CBBC), until completing the maximum term allowable, and prior to this has acted as Vice Chair and Treasurer. He is also an Honorary Member of The 48 Group Club.
Russell is actively involved in many charitable events and is Chair of Beijing's annual British Charity Ball and St George's Day Charity Dinner. He is also President Elect of the Rotary Club, Beijing.
Russell was awarded an OBE (Officer of the Order of the British Empire) for services to British Business and the British Community in China in Queen's Birthday Honours in June 2015.
Alistair McQuater
Business Tax Partner, Buzzacott LLP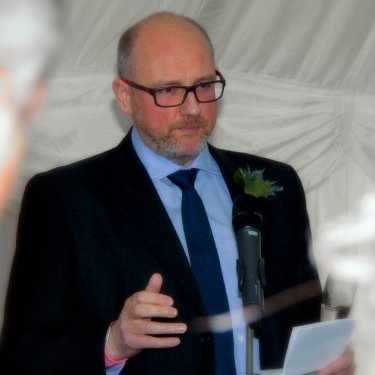 Alastair is a partner in the firm's business tax team, working primarily with cross border businesses and businesses in the financial services and professional practice sectors together with their owners. Alastair speaks regularly on business tax issues to a range of audiences including clients, contacts and member firms of our international association.
Recent experience includes inbound and outbound international tax planning, particularly involving hybrid corporate and partnership/disregarded entity structures and structuring dividend and interest flows, and advice on business structures and reorganisations, profit extraction, acquisitions and disposals.
Alastair is a Chartered Accountant and Chartered Tax Adviser and has been a partner at Buzzacott since 2002 and before that led the tax team of a Thames Valley firm.