Russell Brown OBE on CCTV News Global Business
There is a worry that US companies may be under pressure to leave the Chinese market, as US President Donald Trump just claimed China as "grand champions" of currency manipulation and several policies with core of "America first" have been published. It seems to be a tough time for China to attract more foreign direct investment (FDI).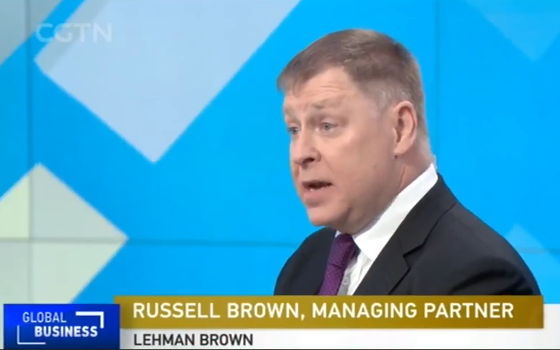 On 24th of February, Russell Brown OBE, Managing Partner of LehmanBrown International Accountants has been invited to attend the Global Business interview along with Senior Research Fellow Tony Fang, Independent Economists Andy Xie. The three experts with different backgrounds hold the opinions that China would still have the greatest appeal to foreign investment.
Russell mentioned that  the return of talents is also conducive to the FDI in China, as more and more young people now prefer to come back for work. And nowadays, foreign companies prefer talents with experience abroad, since "lots of returnees understand China and overseas." And Russell also thinks that the investment cost in China has been increasing, of both materials and labor, which might lead to the leaving of foreign companies.