Protecting Your Business – BritCham SME Forum
Date: Thursday 27th August, 2015
Event type: Chamber/CBBC Master Class Series
Date: Friday, August 7th, 2015
Time:
15:30 – 17:30
Open for: All welcome
Cost: Free
Contacts: Holm.Jiang@cbbc.org.cn, +86 (0) 10 8525 1111 ext. 366
Venue: The British Business Centre, Beijing
Organiser: BritCham / CBBC
Address: Room 1001, China Life Tower, 16 Chaoyangmenwai Dajie
北京市朝阳区朝阳门外大街16号中国人寿大厦1001室 英国商务中心
When running a business in China, it is possible to get caught up in the complexities and unique challenges that operating in this market brings at the expense of 'Protecting your Business' and mitigating against business risk. This critical element often gets overlooked in the drive to prioritise necessary factors such as business growth, finding the right partners and building the right team to deliver the business strategy. This event will focus on two critical components of business protection;
Sim Joh Khuang from LehmanBrown International Accountants Partner will deliver insight and give best practice from both LehmanBrown's and his extensive personal experience for implementing effective internal controls and the importance of companies, however small, having proper policies, procedures and processes in place. LehmanBrown International Accountants is a China-focused accounting, taxation and business advisory firm, combining years of international expertise with practical China experience and knowledge.
Stuart Rankin from St. James's Place, a FTSE 100 financial wealth management company, will deliver a presentation focusing on the often overlooked risk to businesses of losing a major shareholder or key employee through death or critical illness. The presentation will aim initially to identify the potential risks business owners face before moving on to look at the different ways of quantifying and then mitigating those risks. Stuart will also look at the steps business owners can take to ensure the smooth running of their company should anything happen to a major shareholder whilst making sure that the needs of any remaining partners and the surviving family are taken care of.
Agenda:
15:30 – 16:00: Registration
16:00 – 16:05: Opening Remarks from SME Forum Chair, William Spiers
16:05 – 16:35: Presentation by Stuart Rankin – St James's Place
16:35 – 17:05: Presentation by Sim Joh Khuang – LehmanBrown International Accountants
17:05 – 17:30: Q&A and Networking
Speakers:
Stuart Rankin – Associate Partner
St James's Place Wealth Management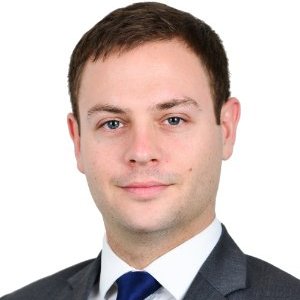 Stuart is a Chartered Wealth Manager who has been working for St James's Place in Shanghai for the past five years. Alongside a degree in International Business he holds the level 4 Diploma for Financial Advisers from the Institute for Financial Services making him fully compliant with UK regulatory standards. He also holds the advanced level 6 Certificate in Private Client Investment Advice and Management and is a member of the London based Chartered Institute for Securities and Investment.
Sim Joh Khuang – Partner
LehmanBrown International Accountants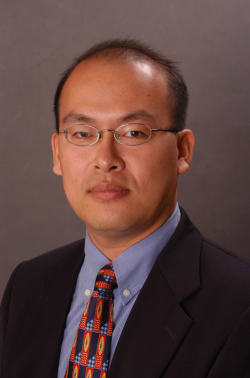 Sim Joh Khuang is from Malaysia and has been working in China for over 10 years. Prior to becoming a Partner at LehmanBrown, his professional experience was built up working for the Big Four in both Malaysia and China. His role as a Partner at LehmanBrown has led to him actively supporting our portfolio of clients across a broad range of areas including; providing statutory audit services to companies of varies sizes across all a broad range of sectors both listed and private, delivering special audit and financial due diligence for M&As, reviewing of internal control systems and conducting fraud investigation, performing monthly review of financial performance of public listed companies; and enabling companies to streamline operations, improving operational efficiencies and costs rationalization.
Sim was admitted to the Association of Certified Chartered Accountants (ACCA) in 1997, ACCA, he has been a member of the Malaysian Institute of Accountants since 1999 and a member of Association of Certified Chartered Accountants (FCCA) with effect from 2004.
Sim is also the current Treasurer of the Malaysian Chamber of Commerce (MayCham) and is fluent in Mandarin, English and Bahasa.