Post COVID-19: Legal Risks and Organisational Resilience
All sectors, regardless of whether they be businesses or individuals, have been facing disruptions impacting the way they conduct business. Hence it is vital for organisations and business leaders to assuage as much as possible any legal risks, by learning from the current and past crises, to ultimately, protect one's business now and in future.
The CBBC will be hosting on Monday 8th June, from 9:30-10:50 am BST – UK the webinar on" Post COVID-19: Legal Risks and Organisational Resilience" and inviting Russell Brown OBE, Managing Director at LehmanBrown International Accountants and Kent D. Kedl, Partner at Control Risks, to share their expertise regarding the legal representative's responsibilities and risks within the Covid-19 setting, lessons learnt from a risk management perspective and sharing practical advice for strengthening organisational resilience.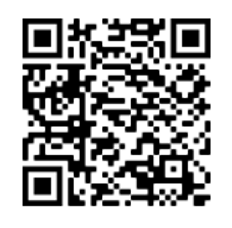 CBBC members can register today for the chance of gaining valuable and insightful knowledge from experts in the field! To register, please scan the QR code or click here to complete the registration. A webinar link will be sent upon confirmation of your attendance.
There will be a Q&A at the end of the session, and we encourage everyone to submit their questions before the webinar to Nicolas.Zhai@cbbc.org.cn by 5pm (CST) 5th June 2020.
Webinar Agenda 
16:30-16:35
Opening Remarks
Kiran Patel, Senior Director, CBBC
16:35-17:00
China Directors' and Legal representatives' Responsibilities and Risks 
What are the fiduciary responsibilities in normal circumstances?
How are these accentuated during troubles times?
How can risks be reduced during travel restrictions?
What are these if downsizing or closing down?
Russell Brown OBE – Managing Director, LehmanBrown International Accountants
17:00-17:25
Create a Stronger and More Resilient Organisation
Lessons learnt during the COVID crisis
What a post-COVID China will look like
Operational gaps that will prevent your growth
Operational monitoring
Kent Kedl – Partner, Greater China and North Asia, Control Risks
17:25-17:40
Q&A
17:40 – 17:45
Closing and End of webinar
About the Speakers
Russell Brown OBE
Managing Partner, LehmanBrown International Accountants
Mr. Russell Brown OBE is Founder and Managing Partner of LehmanBrown International Accountants, a China-focused accounting, taxation and business advisory firm with operations in Beijing, Hong Kong and five other offices across China employing around 200 professionals.
Russell has over 34 years working experience including 26 years living in China and involved establishing and developing businesses in China. Prior to founding LehmanBrown Russell was Global CFO of one of the world's largest public relations and communications consulting companies and prior to this their Asia Pacific Regional CFO.
He currently acts as advisor to international companies entering the China market and to Chinese companies venturing abroad. He has advised in a wide range of industries and business situations in China and Hong Kong. He is also a frequent speaker at conferences and seminars on taxation, accounting and doing business in and with China.
Russell gained a BA (Hons) in Business Studies from Bournemouth University, is a Fellow of the Chartered Institute of Management Accountants (CIMA) in the UK and a Fellow of the Institute of Chartered Accountants of England and Wales. He is also a Certified Global Management Accountant.
He is currently Treasurer of the Australian Chamber of Commerce in China. He has previously held various positions including Chair, Vice Chair, and Treasurer of the British Chamber of Commerce in China, Vice Chair of the China-Britain Business Council (CBBC), Chair and Director of the Asia Transformation and Turnaround Association. He is also an Honorary Member of The 48 Group Club.
Russell was awarded an OBE (Officer of the Order of the British Empire) for services to British Business and the British Community in China in Queen's Birthday Honours in June 2015.
Kent Kedl
Partner, Control Risks
Kent Kedl is a Partner in Control Risks, Greater China and North Asia. He is responsible for Control Risks' practices across mainland China, Hong Kong, Macau, Taiwan, the Koreas and Mongolia. He has worked in Asia since the early 1980s.
Kent has consulted with multi-national and Asian corporations on a range of risk and strategy issues, such as M&A and organic growth strategy, crisis management and operational business controls, and strategic and organisational development programs. Kent has particular expertise in the Asia-Pacific healthcare, food and beverage, and consumer products sectors.
Formerly, Kent was responsible for the Compliance, Forensics and Intelligence practice throughout Asia-Pacific. Prior to joining Control Risks, Kent was general manager and co-owner of Technomic Asia, a market strategy consulting firm.
Kent has worked as a journalist and is a frequent contributor to Asia-based media outlets. The co-author of The China Ready Company (2006, China Pathways) he writes and produces The Talking Monkey, a blog and podcast on living as a foreigner in China.
Kent has a bachelor's in English and a master's in East Asian studies from the University of Minnesota. He also completed graduate studies in journalism and mass communication at the China Times Centre for Mass Media and Social Studies.