LehmanBrown Attending ACCA Career Day 2017
On 16th September 2017, as an ACCA Approved Employer, LehmanBrown International Accountants was delighted to participate in the ACCA Career Day that took place in Four Seasons Hotel, Beijing. On the day, more than 60 well-known enterprises were invited to the recruitment fair, with many professionals and ACCA experts giving presentations on ACCA-related topics. More than 1000 ACCA members, students and accounting professionals have attended the event, to seek opportunities for better career development.
LehmanBrown has been participating in ACCA Career Day for many years. Once again, this year, our HR department has decorated the recruiting booth and provided materials with useful information to guide the students and job seekers who are interested in LehmanBrown. We have offered two recruiting positions, accountants and auditors, to the candidates, and have received a lot of resumes from both students and experienced professionals.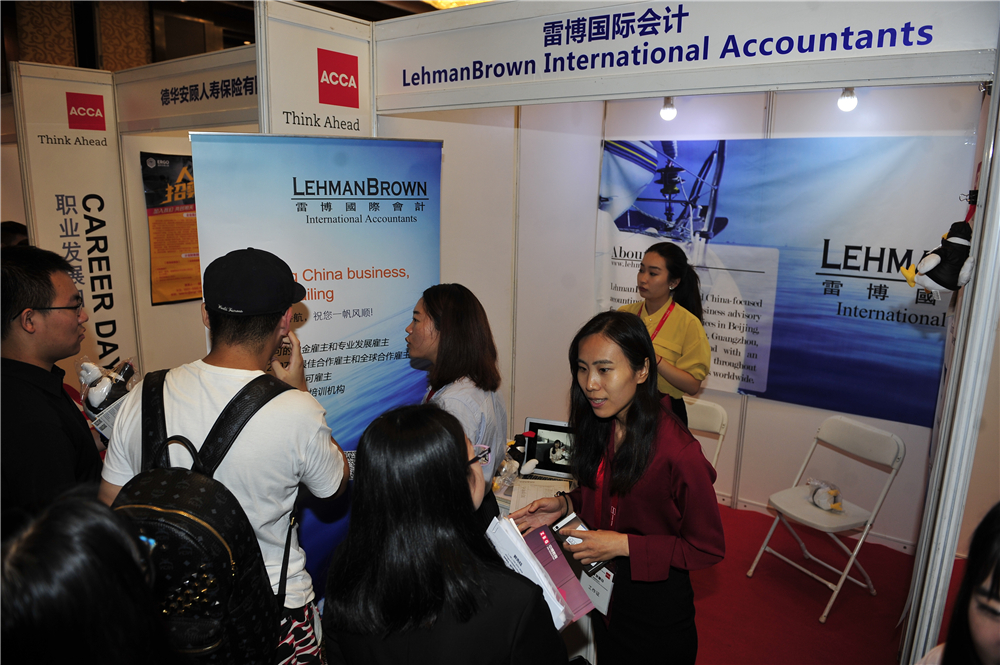 LehmanBrown pays attention to recruit qualified employees and provide the platforms and opportunities to support their personal and professional growth.
To read more about ACCA Career Day 2017, please read ACCA's article: http://cn.accaglobal.com/news/news/xinwen-640.html