Investment in British Columbia / Canada Forum – Press Release
There was a great turnout at the British Columbia / Canada Forum, held at the Capital Club in Beijing on the 12th of November, and plenty of insightful information for those considering their options for where to invest overseas. Manning Elliot LLP Accountants and Business Advisors and LehmanBrown International Accountants thank everyone who attended and the guest speakers who had shared their knowledge. Here is a brief recap of what the speakers had mentioned during the workshop.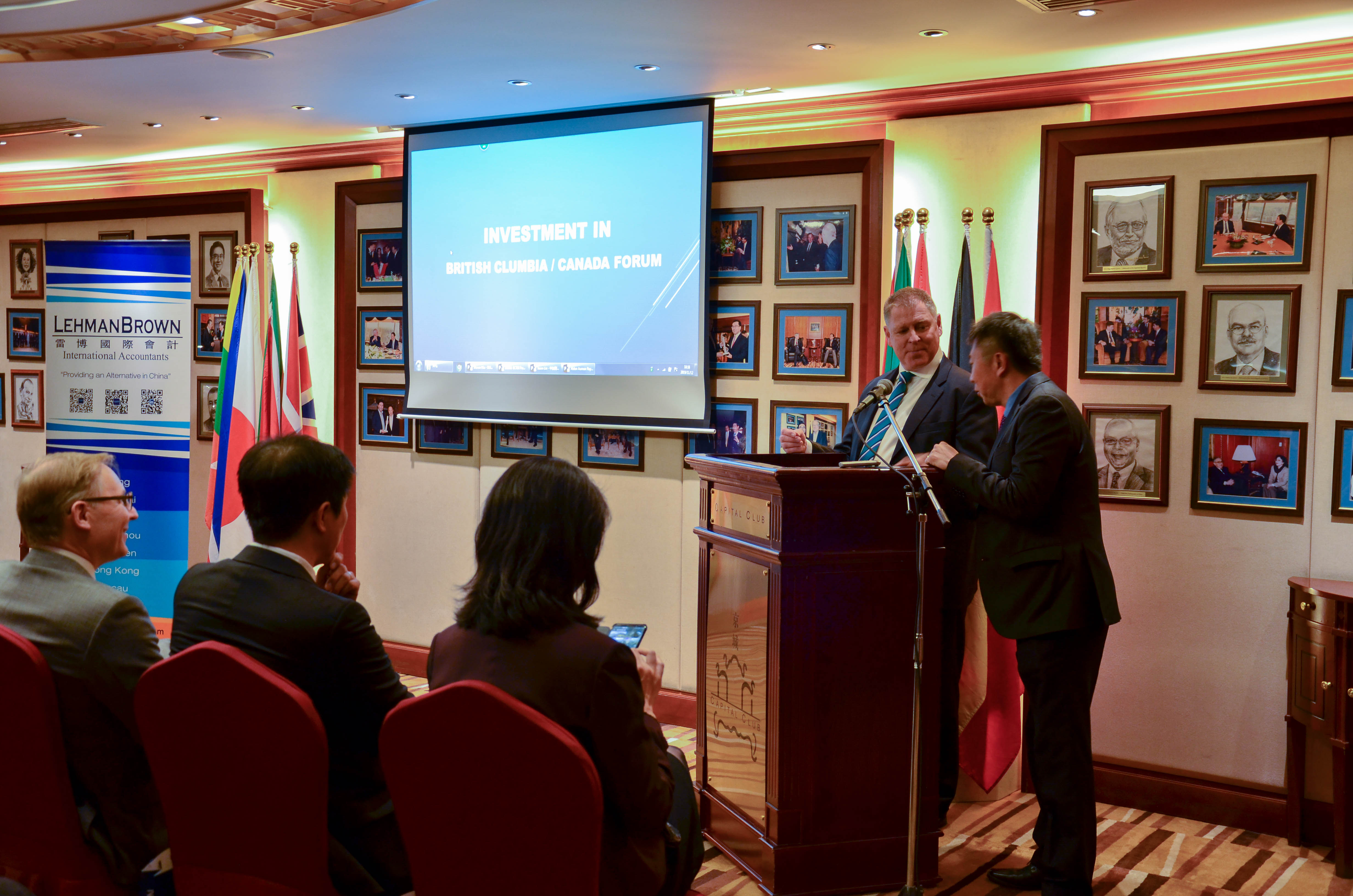 Gerry Zhao, director of British Columbia Trade & Investment Office Beijing, broke down the many great opportunities that British Columbia has to offer. The trade infrastructure is already in place between China and British Columbia with the added benefits that its closer thus allowing for trade to reach the North American market faster, with Vancouver having offering commercial flights to all the main cities in mainland China. Investment opportunities are rife in the High-Tech, Medical, Clean Technology, Media, Wine, Gas, and Metals industries. With so much to offer, it is no surprise that British Columbia saw a massive increase in investments last year.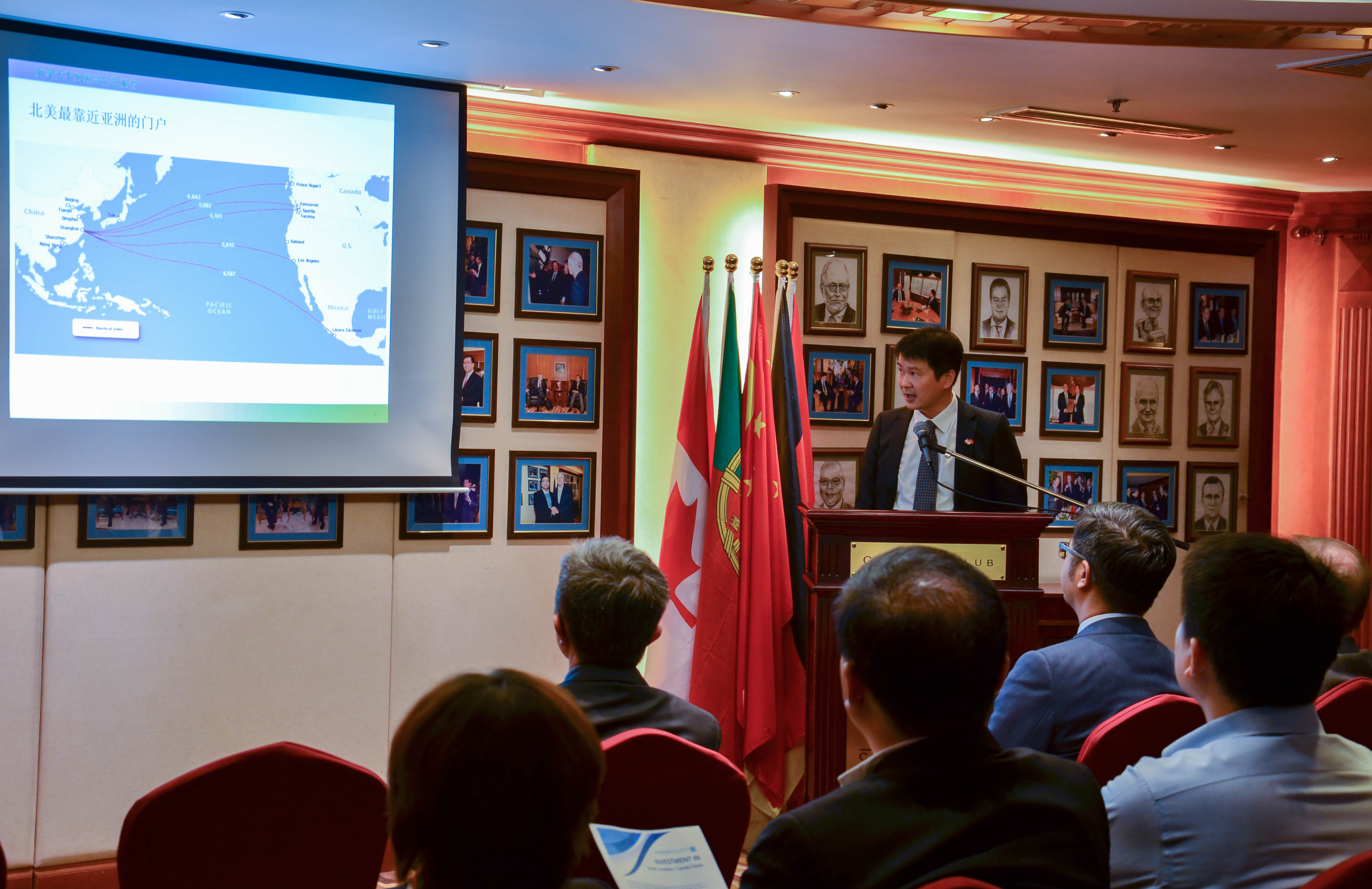 Jason Lin is the PRC Law Expert, and former Senior Partner of Zhong Lun Law Firm, went through the main issues that investors face when investing in Canada. Most of the issues revolve around the four main points Foreign Exchange, Tax Compliance, Risk Control, and Lack of a Legal Framework. By using examples of common business structures via case studies, Li explained the various advantages and disadvantages and what the process would be to set up each structure.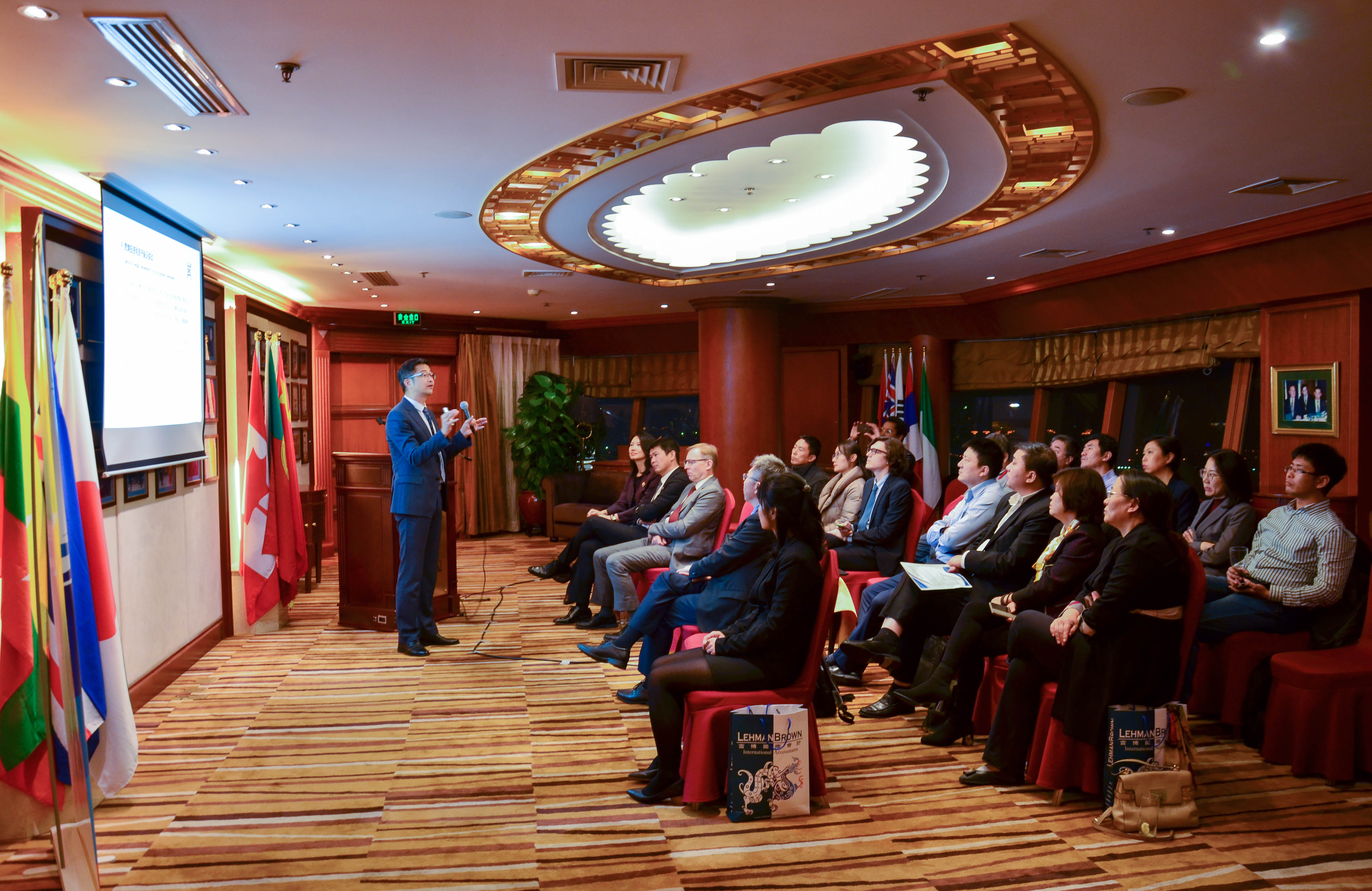 Alden Auman and Raymond Lu, partners of Manning Elliott one of the biggest independent accounting firms in British Columbia, discussed the various tax options available for potential investors and possible tax incentives. They had tackled the difficult question of tax residency and took a look at what kind of returns investors may have after paying the Canadian taxes. Towards the end, they had shared the exciting option of how to make a company go public and the advantages of doing so in Vancouver, British Columbia compared to China and other countries.
Sharon Niu, the director of the Personal Banking Services at the Bank of Montreal, explained China's new government regulations and the numerous services the bank could offer to Chinese nationals. To help facilitate Chinese investors and families, the Bank of Montreal offers one of the lowest exchange rates along with making the applications for such exchanges effortless and straightforward, while also providing banking support in Chinese. Investors could also consider expanding outside of British Columbia as the Bank of Montreal has numerous branches across Canada and China.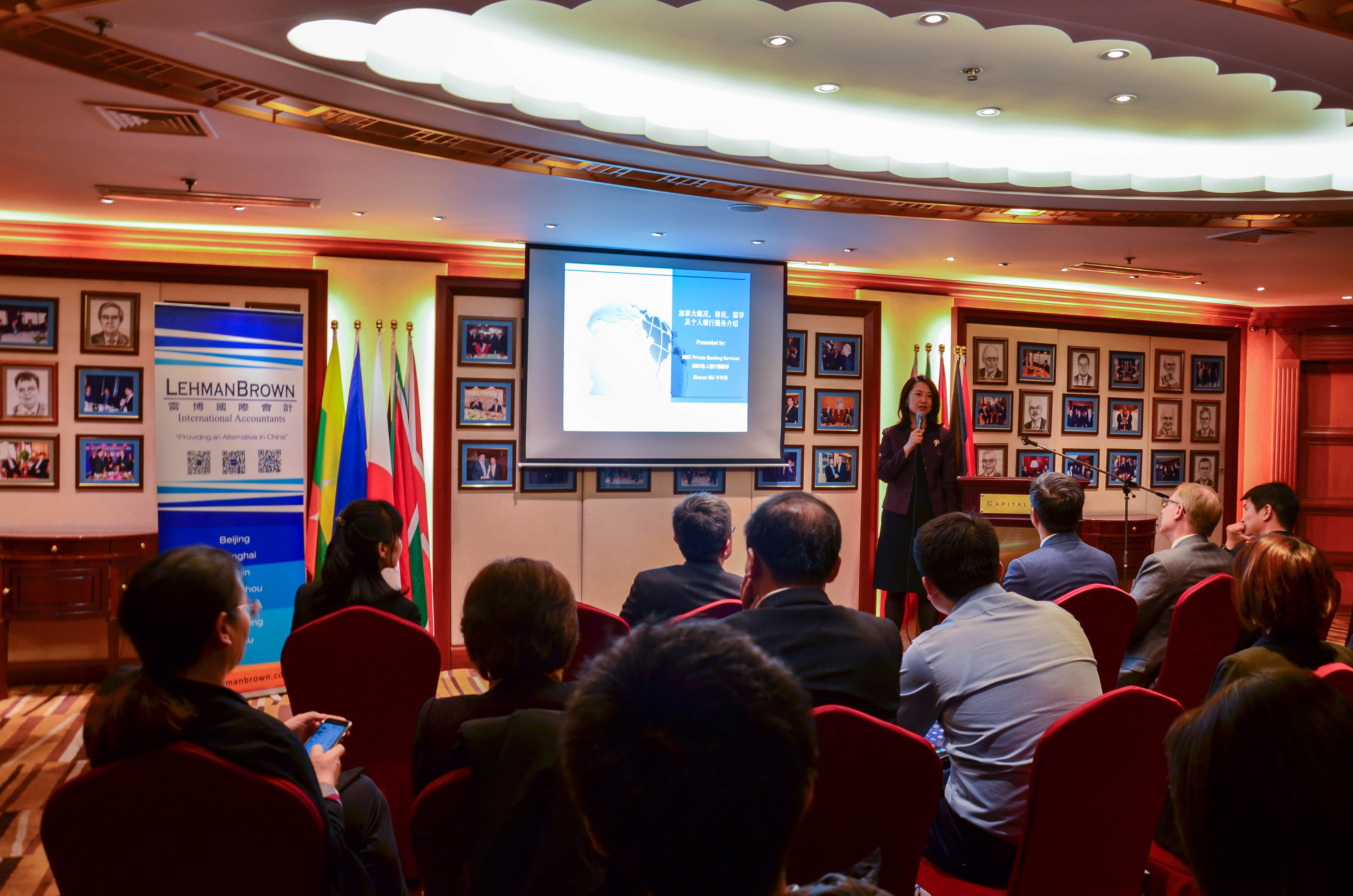 All in all, there was plenty of useful information to take from the Canada Forum, and numerous options to invest in British Columbia. In case anyone would like to know more or get into contact with the speakers to enquire further, please do not hesitate in contacting LehmanBrown at events@lehmanbrown.com. It was a real pleasure to host the Investment in British Columbia/Canada Forum and look forward to inviting everyone to the next LehmanBrown workshop.