First mover advantage in Asia – IFT members fast to sign up
Russell Brown OBE, founder and managing partner of LehmanBrown International Accountants, ATTA chairman has been quoted by SWIFT magazine in August special edition: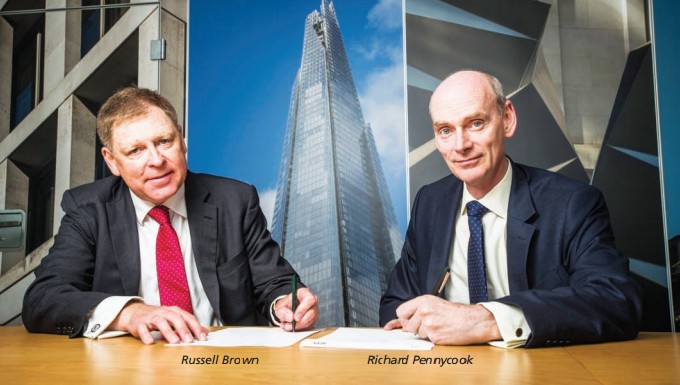 The IFT and the Asia Transformation and Turnaround Association (ATTA) recently signed a Strategic Partnership agreement which offers reciprocal membership and membership benefits between the Institute and the Asia Transformation and Turnaround Association. Both membership organisations offer the skills of accredited professionals who take responsibility for delivering major change in organisations facing significant challenges. Close on 50 IFT members have already signed up for the additional benefits, which are offered gratis and for which there is a simple registration process.
Since its inception, ATTA has modelled its principles and practices on IFT and like IFT, it aims to be the leading 'goto' organisation in its Asia geographies, for transformation and turnaround expertise. Some IFT members were already ATTA members and vice versa, but this strategic alliance will bring further together all members. The agreement takes account of the membership structures of both organisations and also their mutually reviewed and agreed membership processes. Such criteria and process have allowed both IFT and ATTA to build up a combined membership base that grows when suitably high quality individuals are identified. The Codes of Ethics and Disciplinary Codes of IFT and ATTA will apply in the relevant jurisdictions.
For members, benefits could include, especially for those willing to travel, access to a much more frequent flow of work opportunities; a reliable, ready-made network of like-minded professionals to assist with internationalisation; financial and operational management expertise both in financially challenged organisations and those requiring step change; market intelligence and professional information and news, as well as privileged prices for meetings and special events.
Richard Pennycook, Chairman of The IFT said that, "with our members becoming more and more involved in international assignments involving Asia, the strategic alliance with ATTA provides a combined membership platform for sharing of knowledge, regional expertise and capabilities".
Russell BrownOBE, ATTA Chairmen, said that "ATTA was founded to create a platform for transformation and turnaround specialists based in Asia, and was based upon consultation at the time with IFT on the model and structure. As more and more of their projects that our members are involved in are linked with other countries outside of Asia, and particularly UK and Europe, the signing of a strategic alliance with IFT is natural progression in our development, and I think it will be of great benefit to all our members."
The ATTA network can best be accessed through our The IFT Connect Service. Contact any member of the home team to see how we can help you.